Meet our Committee Members
Committee Chairman
Department Graves Registration Officer
Bruce D. Frail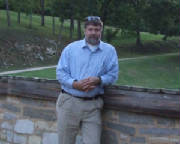 Bruce is the current Dept. of Rhode Island GRO and has sevred in this capacity for the past five years. He is also a member of the Rhode Island Genealogical Society, The Rhode Island Historical Society, and is curently Commander of the Department of Rhode Island and a member of Major Sullivan Ballou Camp #3 SUVCW. Bruce also is a civil war researcher & genealogist with the Burnside Zouave Association of Rhode Island.
Committee Member
Benjamin J. Frail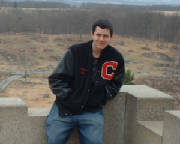 Benjamin is a graduate of Coventry High School in Rhode Island where he was Captain of the Varsity Football team in his senior year, He made the All League Academic Team and All League Thrid Team for football. He graduated with Honors and is now a Junior at Rhode Island College where he is studying to become a History Teacher. Benjamin reenacts as Corporal with the 2nd RIDM Company B and also is a member of the Burnside Zouave Civil War Color Guard. Has been a member of the SUVCW since 2002.
Committee Member
Henry Duquette
Henry is the current Graves Registration Officer for Elisha Dyer Camp #7 SUVCW and is a retired project manager, he is also very active with the Rhode Island Advisory Commission on Historic Cemeteries.
Other Committee members
Linda Guiot- Guiot Monuments
Brian Guiot- Camp#11 GRO
Anna Frial- President ASUVCW Dept of RI
Micheal Lannigan- Camp#12 GRO
John Deshanoe- Camp #21 GRO
Robert Howe- Camp#3 Historian